Challenger 3: Progress continues on creating the most lethal tank in Europe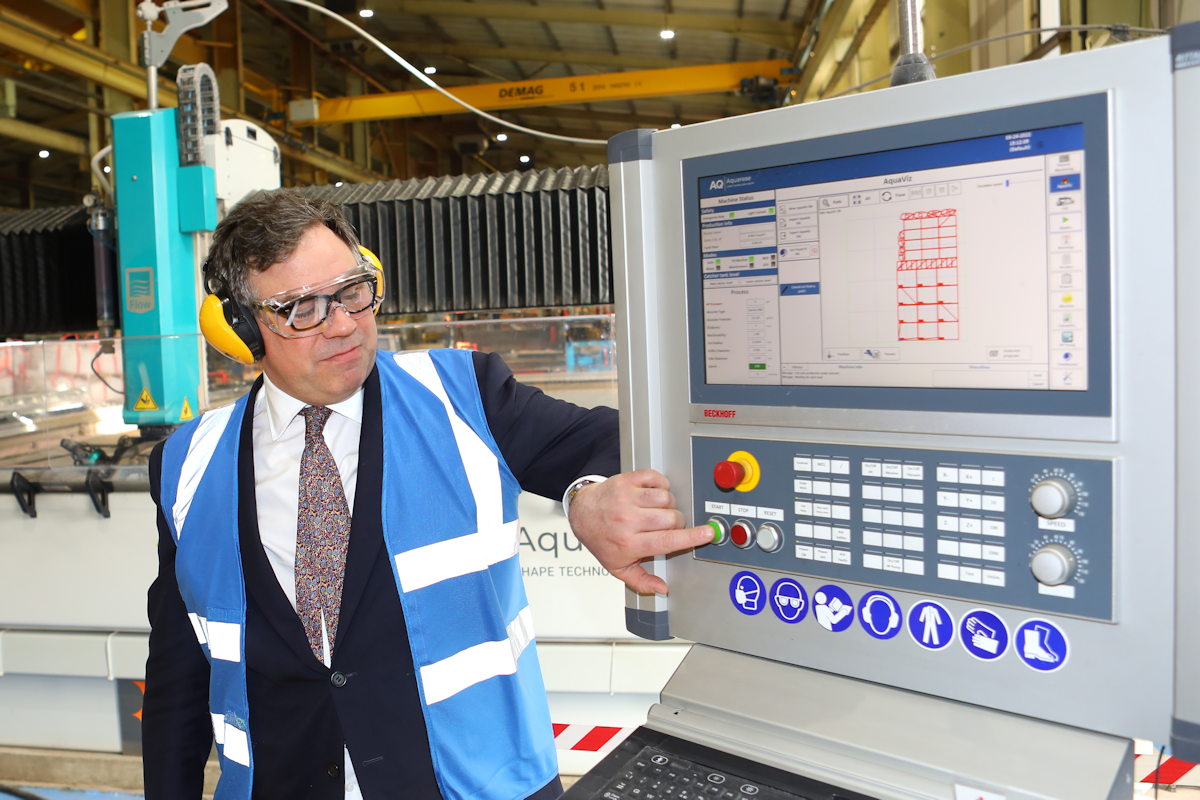 Work to fabricate the turret structures for Challenger 3 has started. The milestone was marked during a special steel cutting ceremony held at Pearson Engineering in Newcastle and attended by Minister for Defence Procurement, Jeremy Quin, British Army Director Programmes, Major General Simon Hamilton and DE&S Dave Clark, Head of the Challenger 3 delivery team.
The steel structures will house the turret subsystems which will ensure Challenger 3 is a network-enabled, digital Main Battle Tank with state-of-the-art lethality, upgraded survivability, plus world-class surveillance and target acquisition capabilities.
Minister for Defence Procurement, Jeremy Quinn, said:

"Challenger 3 tanks will be at the forefront of the British Army's ground force deterrent against our adversaries. They will be equipped with the latest digital enhancements and weaponry, providing support and reassurance to our allies.

"This steel cut represents progress on delivering on our ongoing upgrade to British Army capabilities and on investment in skills and manufacturing in the North East and across the U.K."
The work was secured under a £25M subcontract awarded to Pearson by Rheinmetall BAE Systems Land (RBSL) who have been contracted to upgrade and deliver 148 tanks under an £800million contract award, announced in May 2021.
Challenger 3 will feature:
High velocity ammunition with faster speeds and increased range.
Ammunition which can be digitally programmed from a new turret with a 120-millimetre smoothbore gun.
A turret which can be fitted to the tanks of allies and global partners
An upgraded engine with a new cooling system and suspension to improve accuracy when firing in transit.
A new automatic target detection and tracking system to identify threats.
New thermal long-range cameras modernising the day/night image system.
Dave Clark, Head of the Challenger 3 programme for Defence , Equipment and Support said:

"This is great news for the Challenger 3 programme and for our industry partners in the North East. This Scotswood road factory was the birthplace for the Challenger 2 and it's great to see it will have an important role in the future of Challenger 3. We are now beginning to see these tanks being brought to life and we remain on track to deliver a formidable capability to the British Army."
The Challenger 3 subcontract, alongside other current land programmes manged by Pearson, is a valuable investment in the north east of England and will sustain 285 skilled roles at the company. It will also help the company recruit several new technical roles across project management, engineering and design, as well as 20 apprentices under an expanded STEM outreach programme. Pearson is also expected to invest a further £4m in its machining capability as a result of the sub-contract.
Did you know that DVD is returning to Millbrook this September? For those involved in Land Equipment for Army Headquarters, DE&S and Front-Line Commands, DVD2022 provides an ideal opportunity to identify innovation, develop ideas and generate a greater understanding of technologies, capabilities and requirements. For further information visit https://www.theevent.co.uk/visitor/.