National Apprenticeship Week 2022: Christina's story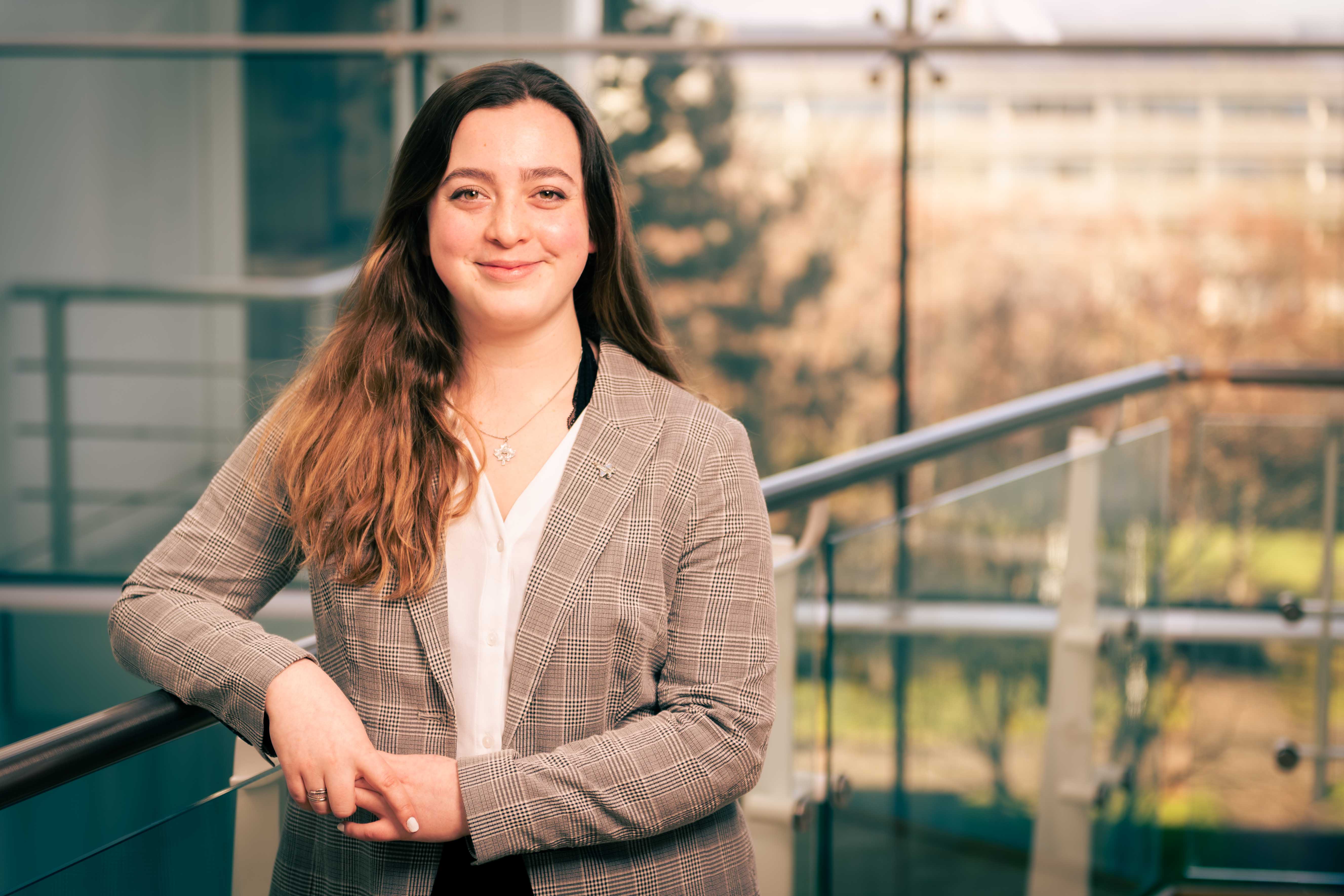 Published 11 Feb 2022
DE&S is celebrating its talented workforce during National Apprenticeship Week (Feb 7-13). Each day up to Friday we are featuring case studies from across the business. Hear from Christina Jasper, who is an Engineering Advanced Apprentice with the Wildcat helicopter delivery team…
An apprenticeship has given Christina Jasper plenty of opportunities over and above her day-to-day role at DE&S.
The third-year Engineering Advanced Apprentice specialises in electrical engineering as part of the Wildcat helicopter delivery team based in Yeovil.
She is also the scheme's representative, co-chair of the Learner Voice Forum and has even attended All-Party Parliamentary Groups with CEO Sir Simon Bollom.
The 19-year-old said: "At DE&S I like that you have the ability to work on multiple projects, you're applying the skills you learn through the placements and through the NVQ, and you're producing an output as well as developing yourself.
"I've had so many great opportunities during the scheme. You work with military and civilian staff so there are so many opportunities to learn from people with experience."
"It felt great to see Wildcat as part of Carrier Strike Group 21 last year and it's also great as an apprentice to be working on such important equipment, knowing you are contributing to the armed forces directly."
With a long-held passion for robotics, Christina relished the chance to put that to the test early in her apprenticeship.
She added: "My proudest moment as an apprentice was in my first year, when I was in college full-time, I designed and 3D modelled an explosives ordnance disposal robot. I'm still proud of that to this day."
As well as the tailored training of the apprenticeship, she enjoys the wider benefits of being at DE&S.
"You also have the flexi system where you can work flexible hours during the week, which is really useful," she added. "This allows me to finish early on certain days when I do Taekwondo or volunteer. DE&S also encourages charity work and you get paid special leave for volunteering."
Read about the experiences of Juliet, Philip, Stefan and Freya, some of the other apprentices at DE&S and the Submarine Delivery Agency.
There are currently four DE&S apprenticeship schemes open to apply for. To find out more, please visit https://des.mod.uk/careers/graduate-schemes-and-apprenticeships/.